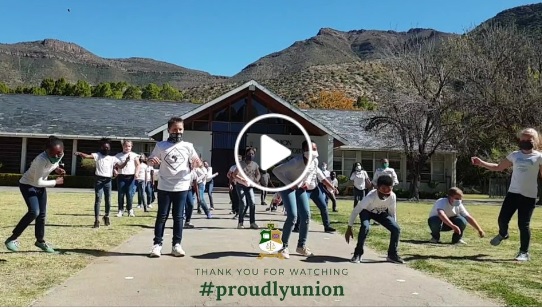 Union Preparatory School's Grade 4s have joined the world in dancing to Master KG and Nomcebo Zikode's hit song 'Jerusalema'.
The
#JerusalemaDanceChallenge
, which has seen thousands of people from all walks of life taking on the challenge, has been described as the global anthem of unity amid the COVID-19 pandemic.
This morning, Friday, 28 August, our learners put the 'yay' into 'Friyay' as they also got to their feet, pulled all the right moves and ended the school week on a fun-filled high.
"We cannot cure the world of sorrows, but we can choose to live in joy. Today, more than ever, it is so important to stay joyful and full of hope," said Union Preparatory School's principal Mrs Belinda Botha.
Union Preparatory School's Grade 4 learners would like to encourage their school community to join the
#JerusalemaDanceChallenge
movement and spread some positivity during these unprecedented times.