Union Preparatory School has an explicit Christian character without any prejudice against those of other faiths.
Those who attend school in the country just live life differently. They're receptive, balanced and open to challenges. That combined with the strong values and worldview which Union instills in its pupils, produces individuals with real character. They're the kind of people South Africa needs in order to achieve her dreams.
SCA Grades 3 & 4 every Tuesday – Mrs Corrie Potgieter
A Moms-in-touch prayer group meets every Monday morning at 7.15.
Evening devotions are held at both hostels.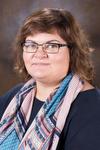 Contact details:

Mrs Corrie Potgieter –
049 8923 848