It was with great interest and excitement that Union's Grade 1 to 4 boarders and their parents arrived at Max Kroon House earlier today, Tuesday, 1 October.
The learners, who were accommodated at Arthur Kingwill House and Herby Arnott House for the past couple of months while their boarding establishment was being revamped, were all very eager to see their new living arrangements.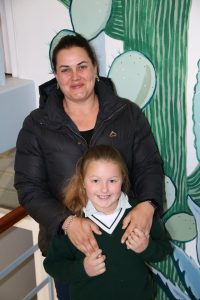 Upon arrival at the hostel, the kids were smiling from ear to ear as they took in their new surroundings and they wasted no time in exploring all the rooms and making themselves at home.
It is with great pride that Union welcomes these little boarders back to Max Kroon House, their home-away-from-home.
We hope the new and improved Max Kroon House will truly be a safe and happy environment for them in which to relax when their school day or sport is done.
[Photos featuring all the changes made to Max Kroon House will soon be shared on Union's Facebook sites.]